Cool Ways to Repurpose Old Furniture
7 Cool Ways to Repurpose Old Furniture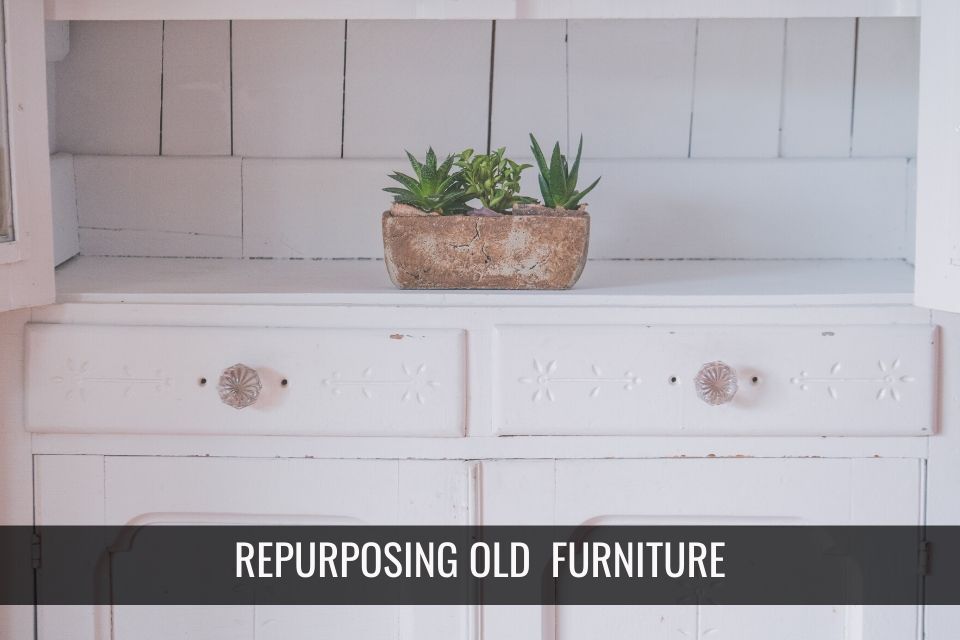 Are you looking for a fun project that will add some pizzazz to your home – that doesn't require a degree in carpentry? Before you leave your old furniture on the curb with a sign that says, "free to good owner," here are 7 creative ideas that will revitalize that furniture and leave anyone feeling handy.
1. Rustic Planter – Enhance any backyard space by painting an old bedroom side table with a fun color, pull out the drawer, and use it as a planter.
2. Kitchen Island – No built-in island? Transform an old dresser by adding a custom countertop. The drawers will come in handy also.
3. Crib Appeal – We all need more storage. Take off one of the side rails of that old crib and add a piece of glass or butcher block on top to make a cool bookcase or craft table.
4. Cabinet Door Headboard – Reuse those old cabinet doors by creating a custom headboard for a guest bedroom. Paint white or multi-colors for a country chic look.
5. Vanity Transformation – Remove the backing from an old dresser, add a sink, and you have a cool vanity for your bathroom.
6. Bedspring Bottle Holders – No wine rack? No problem. Remove old mattress bedsprings, attach to a wood panel, and store your wine bottles with this cool rack.
7. Pet Bed – Every pampered pet needs a bed. A drawer from an old dresser makes a cool pet bed. Attach some short furniture legs and add a cushion for indoor or outdoor use.
If you have some time on your hands and old furniture to get rid of, maybe you can repurpose them and spruce up your décor at the same time with these fun ideas.
For more ideas and inspiration, check me out on Pinterest! I have more boards than I care to admit!
Schedule a FREE, no obligation consulation with me online!
Or contact me directly right now!
Hello and welcome to North Carolina! I live in Raleigh, North Carolina, which is now the 10th fastest growing metro area in the U.S. with North Carolina at the #3 spot on the list of "Moved to" States....