Paint Your Foyer Classic Blue
2020 Pantone Color of the Year – Classic Blue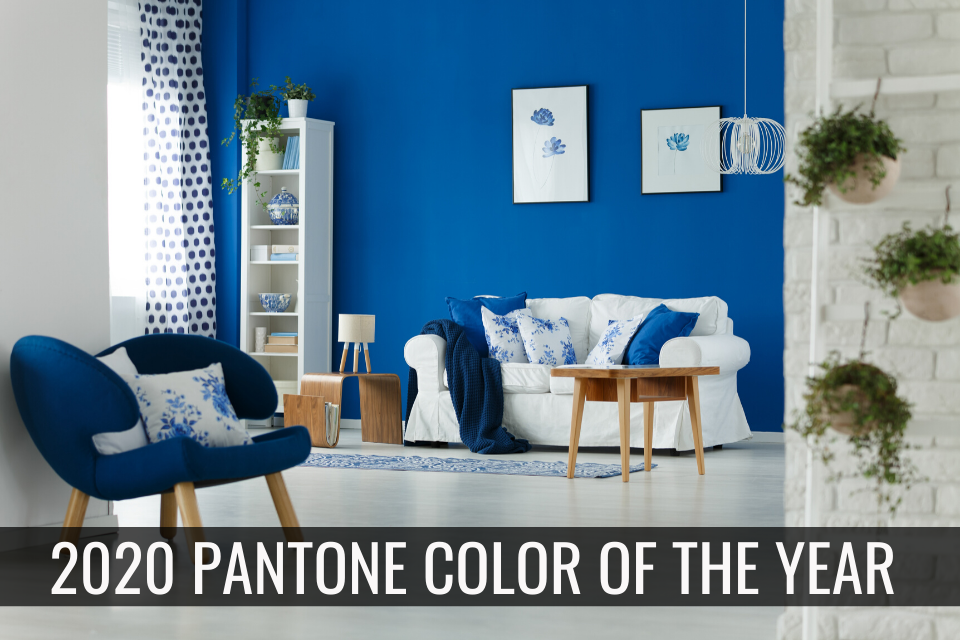 Drum roll please – Pantone has chosen Classic Blue as their color of the year.
Over the past couple years, bold colors on walls have become common place in designer magazines and new model homes. Bucking the old guidance of using bland, light hues to make rooms look larger. Deep greens, rich reds and even soft blacks are used in even the smallest spaces. This year, Pantone has chosen a fresh Classic Blue to inspire homeowners and designers in 2020.
Classic Blue is just what it sounds like – a classic. Think of your favorite sneaker or school binder and you'll be right on track. Described as a calming, familiar azure, Classic Blue is an uncomplicated, straightforward tone intended to provide a "neutral" backdrop for modern color palates and urban chic styling.
Modern interior design has been trending towards more unassuming color schemes for furniture, flooring and accents. Kitchens sport sleek white cabinets and subway tile counters and backsplashes. Tone on tone design with urban elements of steel and soft wood tones lend themselves to this fresh blue hue. Pantone suggests that the simple color palate of blue and white is a comforting return to more traditional styling and expects that Classic Blue is the perfect wall color to compliment the Mid-Century and 60s décor that have emerged with a modern twist.
A great weekend project for a room or rooms, Classic Blue would add a fresh look to any space.
Before you go crazy and paint your foyer, if you'd like to find out how much your home is worth right now, Click Here!
Schedule a FREE, no obligation consulation with me online!
Or contact me directly right now!
Hello and welcome to North Carolina! I live in Raleigh, North Carolina, which is now the 10th fastest growing metro area in the U.S. with North Carolina at the #3 spot on the list of "Moved to" States....